About Frank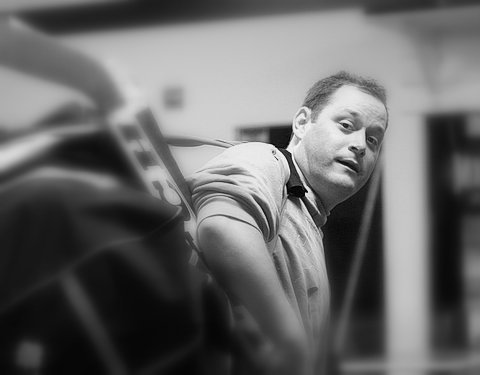 Frank was born and raised in Deer Park, Washington, just north of Spokane, Washington. He served in the U.S. Army as a linguist in military intelligence for five years. After working briefly for IBM in California, Frank returned to Spokane. He joined the Spokane Police Department in 1993 and still serves in that agency.
Around 1998, Frank discovered hockey. First as a spectator, then eventually as a player, he quickly fell in love with the sport. To him, it exemplifies the parts of life he values:  hard work, teamwork, skill, courage and never quit. It was no surprise that this love for hockey found its way into his lifelong passion — writing.
Frank writes both adult and young adult fiction with hockey as a backdrop for the story. He remains a fan and a recreational player, along with his wife and family. He also writes crime fiction under the pen name of Frank Zafiro.